Wholesale
Are you a retailer with an interest in supplying British confectionery, as a point of difference?
Are you a cake decorating company looking to add some of the most delicious UK jellies to your fabulous creation?
Maybe you organise Candy Stations for special events.
If your answer is yes to any of the above questions, then we have the answer from our huge range of imported UK confectionery.
Our product range covers all confectionery from traditional seaside rock products through to modern day fizzy jellies and ultra sour sweets.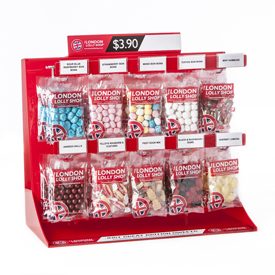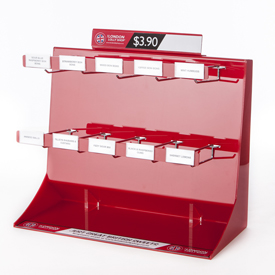 We are currently running trials with our 10 or 6 holder counter display units to selected outlets. If you would like to join the growing list of retailers supplying our products from our own counter display units, then send us an email for further details.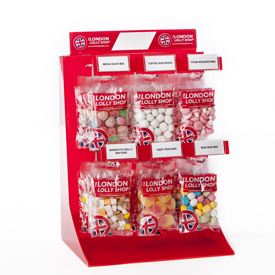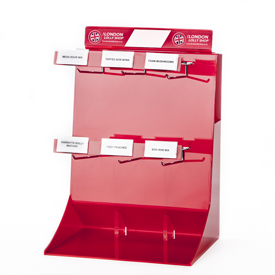 Below we now have our 6 bag display stand. This stand is ideal for use alongside a POS terminal for those impulse buys.
These stands are also ideal for hotel or motel rooms.
Physical size is approx. 300mm high x 100mm wide x 200mm deep at base.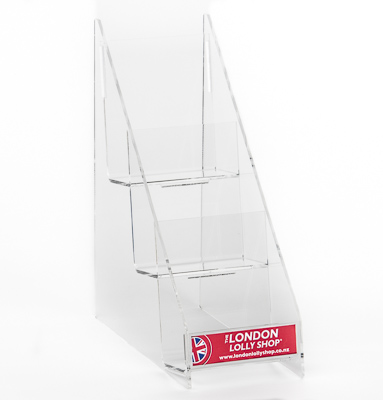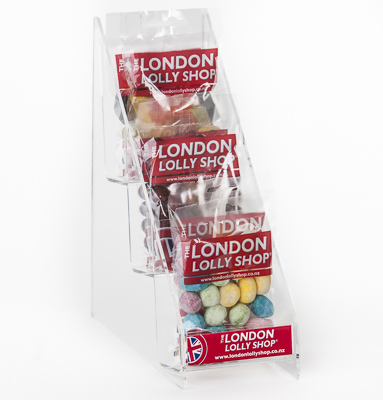 This is the 'Daddy' of all our stands. Fully mobile with lockable wheels and constructed from an aluminium composite material making it light enough to move anywhere in a store location. This stand holds 30 product lines and also enjoys a perspex tray if required ( not shown in picture ) that runs below the bottom line of bags.
Physical size of stand is approx 2000mm high x 600mm wide x 500 deep at base.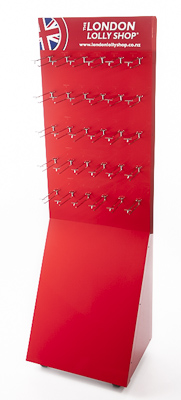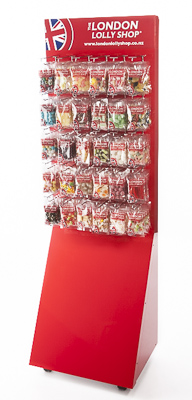 NEED OUR HELP?
Please call us on (09) 365 1965, or drop an email with your requirements and we will reply promptly.